5 Questions to Courtney Bryan (Composer, Pianist)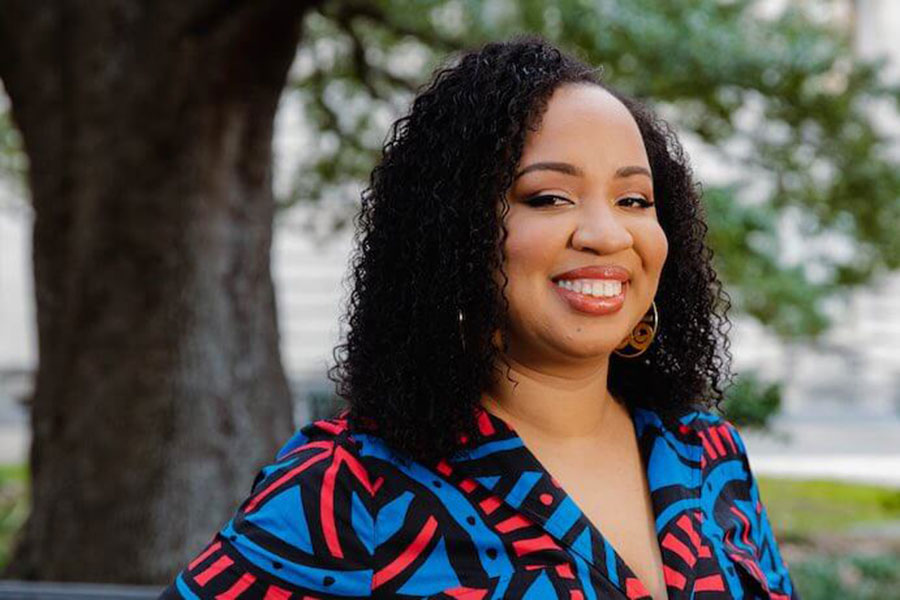 Photo by Taylor Hunter
(By Ciyadh Wells for I Care If You Listen) – Award-winning composer and pianist Courtney Bryan is one of the most sought-after musicians of our time. Creating a sound that is all her own, Bryan continues to bridge the gap between sacred and secular music while also maintaining a sense of freedom from any particular genre or style. She is unafraid to address police brutality, violence, and systemic oppression in her work, and does so with grace and fluidity. She recently signed with Boosey & Hawkes, making them the exclusive publisher of her work. We caught up with Courtney between the premiere of her piano concerto with the Cincinnati Symphony and a performance of her work Sanctum at Spoleto Festival USA.
CONGRATULATIONS ON YOUR RECENT EXCLUSIVITY AGREEMENT WITH BOOSEY & HAWKES! HOW DO YOU IMAGINE THIS RELATIONSHIP WILL SUPPORT YOUR CATALOGUE AND FUTURE PROJECTS?
Thank you! It's an honor to sign with Boosey & Hawkes, and I'm looking forward to the ways they can help further my composition career. I'm excited about what it will do: the management, the support, a team that's really helping me to strategize my career. I'm also happy about the idea of preserving my work past my lifetime and appreciate that my music will be in good hands.
About three years ago, I was introduced to Steven Lankenau, senior vice president at Boosey & Hawkes. We started talking about my work and goals, and I had a chance to learn more about how a publishing company works. During that time, I had the opportunity to think about what it meant to sign an exclusive contract with a publisher.
In consulting with other colleagues, I've realized that signing with a publisher is a very personal decision. Everyone has their individual priorities when it comes to copyright ownership, what is most beneficial to one's career, and what exchanges are ideal. As someone who balances a full-time teaching career, composing, and performing, it is a great benefit to work with a team that can help me manage the business aspect of my creative work.
YOUR ORCHESTRAL PIECE SANCTUM INCLUDES SOUNDS AND VOICES FROM THE 2014 FERGUSON UPRISING, A DIRECT RESPONSE TO THE DEATH OF MICHAEL BROWN AND POLICE BRUTALITY. HOW HAS YOUR RELATIONSHIP WITH THE PIECE EVOLVED SINCE THE PREMIERE, AND WHAT DIFFERENCES CAN WE EXPECT TO HEAR IN THE CHAMBER ENSEMBLE ARRANGEMENT AT SPOLETO FESTIVAL USA THIS SUMMER?
At the beginning of the pandemic, I received an opportunity from the London Sinfonietta to have my work performed on a program co-curated by George Lewis and Elaine Mitchener. For this concert, I re-orchestrated Sanctum for chamber orchestra (originally written for American Composers Orchestra in 2015). I remember re-orchestrating the piece over a number of weeks, and the process included studying the full score to identify the most important parts and rearranging the piece accordingly.
Explore Full Article here.