Renovation Gives the Big Easy's Dew Drop Inn New Life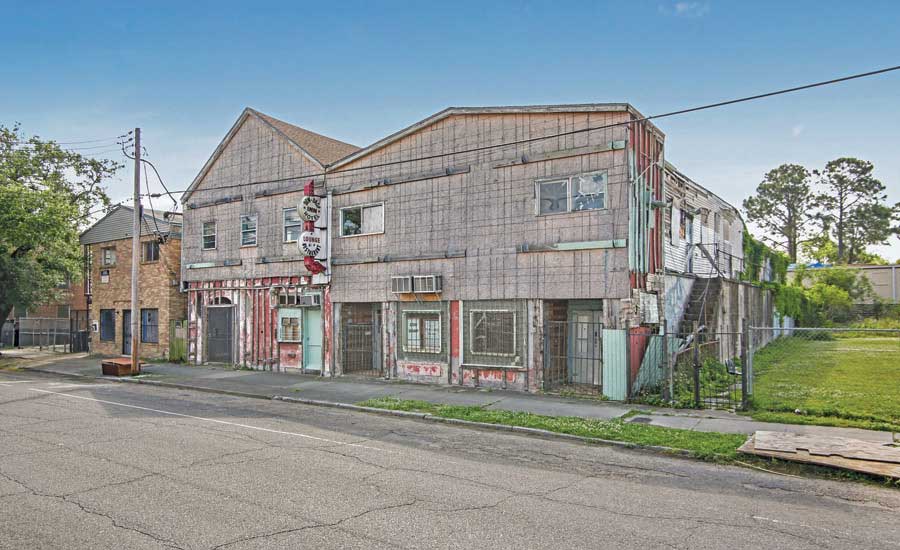 Photo Courtesy of Studio Kiro
(By Eva Fedderly for Engineering News-Record) – After suffering from years of lack of maintenance and water intrusion from Hurricane Katrina, the Dew Drop Inn, the legendary New Orleans hotel and nightclub, which once boasted greats like Ray Charles and Little Richard, is finding new life as contractors near completion of a historic renovation before the landmark's planned opening this fall.
"Historic preservation projects of this magnitude require much planning, time and attention to detail," says Pat Thomas, project executive at Ryan Gootee General Contractors. "With a deteriorated structure such as this, there was a ton of coordination with the civil and structural engineers and architectural team to make sure that we were rehabilitating the structure properly in conjunction with the historical preservation requirements."
The passage of time, exposure to the elements and abandonment had contributed to the LeSalle Street structure's dilapidated state. Surprisingly, says Thomas, the "majority" of the original materials were salvageable, though some doors, windows and structural members in the corridors were beyond rehabbing. The texture on all of the nightclub's ceilings and walls contained hazardous materials.
The rehabilitation team worked closely together. A historic consultant worked with a local woman- and minority-owned architecture firm, Studio Kiro, to meet the scope of work for the program requirement to preserve the space as it originally was, while still allowing for modern use.
Studio Kiro principal Miwako Hattori says the Dew Drop renovation was "extremely complex," partially because the structure was originally two separate buildings. "We reconstructed the hotel corridors as close as possible to the original style. When they renovated the buildings [into one structure,] they retained the original exterior walls. We removed the ceiling and exposed the exterior walls so you can view the interior of the music venue," she says.
Preserving the original architectural styles was crucial. "The hotel side of the building retains its Craftsman details, and the music venue side has Art Deco characteristics," Hattori says.
Explore Full Article Here.