Dusky Waters Album Release Show
16jun8:00 pm11:00 pmDusky Waters Album Release Show
Event Details

Dusky Waters will be having an album release show at Zony Mash on Friday, June 16th!

Doors 7pm // Show 8pm

Presale $15 // Doors $20

-———

Dusky Waters will having an album release show with additional performances by Joy Clark and Gal Holiday & the Honky Tonk Revue!

-———

Dusky Waters is the project founded by singer-songwriter Jennifer Jeffers. Dusky Waters enchants listeners with intricate layers of melodies and stories told through soulful lyricism. Dusky represents the most magical time of day and Waters describes the Mississippi from which she draws strength and inspiration. She grew up on the traditions of gospel and folk music in Little Rock, Arkansas. Her childhood interest in piano blossomed into a close relationship with a guitar and eventually a love affair with a banjo. In her early twenties she moved to the delta region of North Louisiana and began writing songs influenced by its rural beauty and the struggles of being young and restless in a small town.

Living in the delta, Dusky became a part of the duet Silo, where she honed her songwriting skills and the honey harmonies for which she is known. Dusky toured with Silo across the Southeast, earning a following from Folk and Americana fans across Louisiana and the Gulf Coast. Silo's EP, Tall Tales was met with acclaim by local music critics in Baton Rouge, Jackson, Mississippi, and Jacksonville, Florida.

Dusky's songwriting is honest and vulnerable to its core. She writes of love and love lost, of the draw of the South, and of the unending quest to find one's truest self. She draws inspiration from musical powerhouses Elizabeth Cotten, Sister Rosetta Tharpe, Nina Simone, and the Avett Brothers.

Dusky keeps her sound fresh with a mix of instruments, non-traditional melodies and experimental harmonies at live shows. After moving to New Orleans In May of 2015, Dusky now performs with the very talented musicians Analiese De Saw (viola), Conner McCready (percussion), Dylan James (upright bass), and Tommy Henson (piano/organ). The band recently recorded its first full length studio album, Pass it On (release date: June 9, 2023) at Annunciation/Platinum Cutz Studios in New Orleans with recording engineer Derek DeBlieux. The band is extremely grateful to the Threadhead Cultural Foundation for grant funding and support with this project.

PHOTO CREDIT – MIKE FURMAN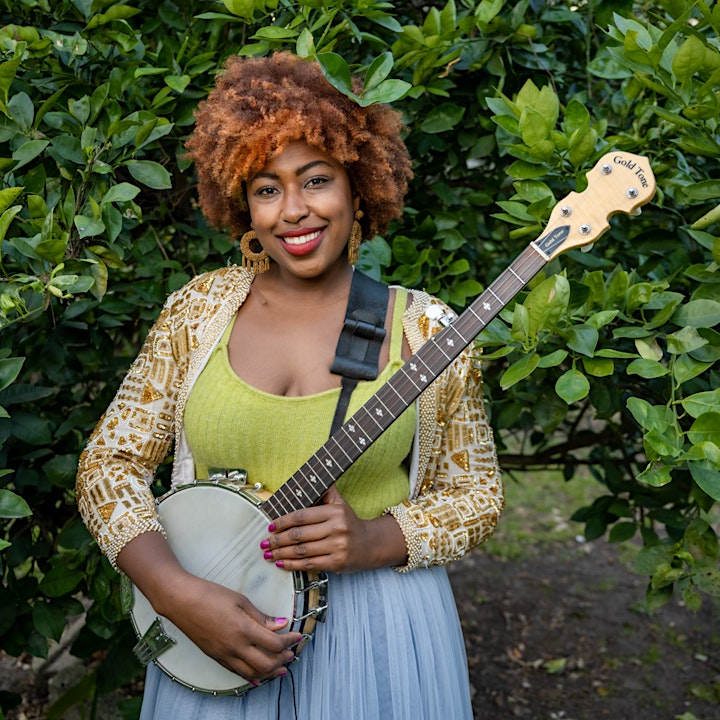 Joy Clark is a New Orleans singer-songwriter, lyrical guitarist and composer who creates soulful original compositions that celebrate peace and the undeniable power of love. Her intricate rhythms and warm melodies reveal a sweet vulnerability that enchants her audiences around the world. Like so many other artists in New Orleans, Joy's first stage was in church. Growing up the daughter of a minister, she learned to create an atmosphere ripe for an emotional experience. So it's no wonder she believes music is her ministry and intimacy is her superpower. Joy's melodic offerings are a healing balm to an anxious heart. Each song welcomes the close listener in with open arms– always beckoning truth, authenticity and the courage to tell one's story. The Boot says "Joy's music is rhythmic like the pull of the tide." Her latest single "Good Thing" beautifully captures her craft and depth of her artistry, and musicianship and has garnered radio play along with an official video debut with DittyTv. Joy can also be seen touring with 3x Grammy Award nominee Allison Russell in her ensemble of phenomenal artists. 2022 has brought beautiful beginnings for Joy, and she looks forward to new releases in the near future.
PHOTO CREDIT – NKECHI CHIBUEZE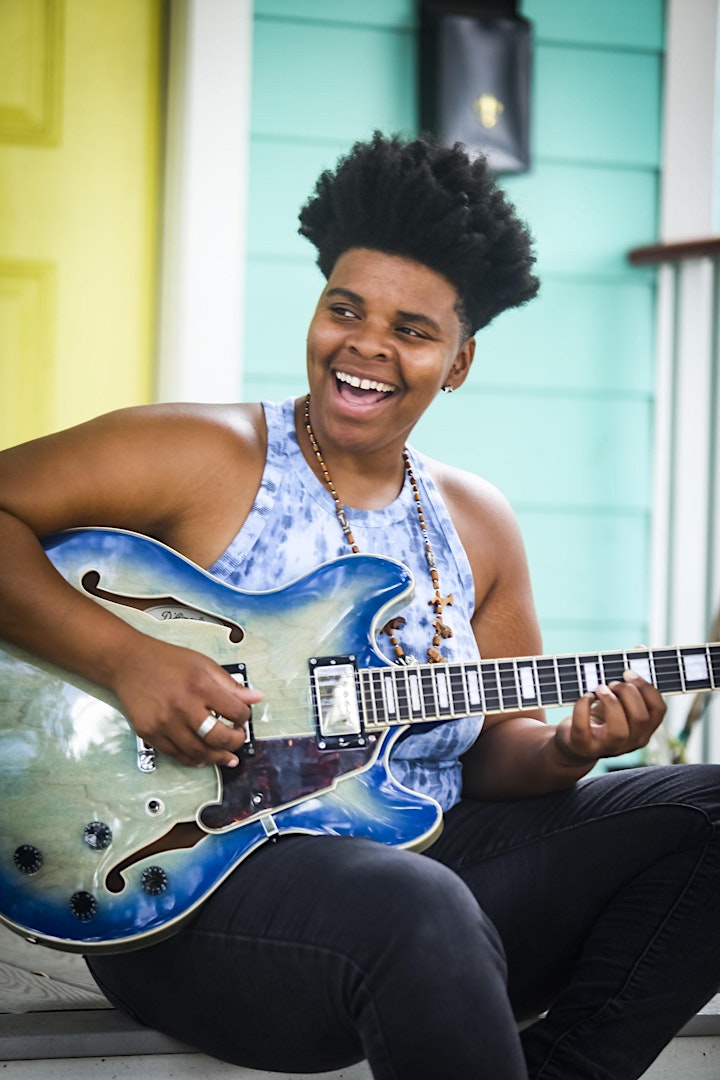 When the band formed in 2004, Gal Holiday and the Honky Tonk Revue were at the vanguard of New Orleans' now-thriving country scene, and they've remained in a league of their own ever since. Combining evocative songwriting and impeccable musicianship, their dance hall show and infectious energy on stage have earned them their place in the upper echelon of local favorites and helped grow an avid fan-base of two-steppers around the world.
Sometimes called "The Punk Rock Patsy Cline", "The Gal" is Vanessa Niemann, an Appalachian-born songstress who has lent her powerful voice and magnetic stage presence to various musical projects in New Orleans and around the country. Over the years, the Revue has counted among its ranks some of the finest musicians in the region. The current roster boasts guitarists Abram Racin and Justin LeCuyer in addition to drummer Gabe Marshall, upright bassist Corey McGillivary, and Button Sher on Harmonica, a welcome addition to the band during the pandemic.
Armed with this kind of versatility and an ever-growing body of original material, they put on a show that never gets old, delighting rowdy dancers, buttoned-down diners, and new-to-country music listeners alike. New Orleans may be most closely associated with Jazz and Funk, but Gal Holiday and the Honky Tonk Revue prove that the city celebrates its musical diversity with enthusiasm.
PHOTO CREDIT – JIM COLVIN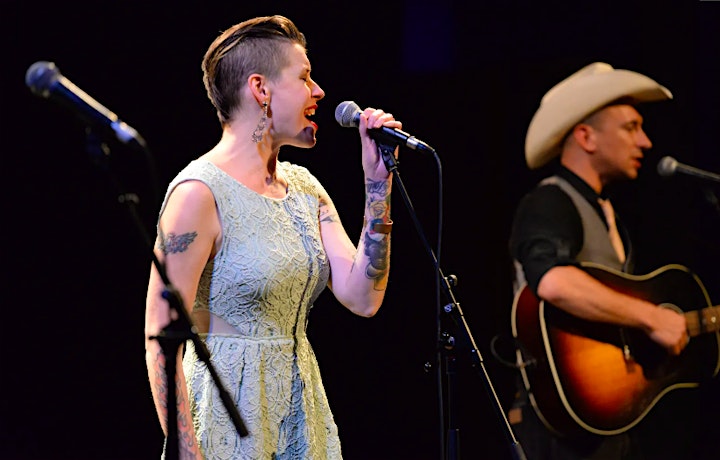 Time

(Friday) 8:00 pm - 11:00 pm
Location

Zony Mash Beer Project

3940 Thalia St, New Orleans, LA 70125