(By Otis R. Taylor Jr. for KQED) – Tremé is widely considered the oldest Black neighborhood in America.
In the 18th and 19th centuries, according to historians, free Black people were steered to Tremé, a neighborhood in New Orleans that abuts the French Quarter, because they could purchase property on land that was once a plantation. A thriving, racially diverse community steeped in Creole culture emerged. Often, Tremé is referred to as the oldest-surviving Black neighborhood in America, a distinction that drives home the ruinous legacy of racism in this country.
Claiborne Avenue in Tremé was once the economic and cultural center of Black New Orleans, a bustling road lined by oak trees, theaters, bars, restaurants, other businesses and homes. Back when the city's annual parade and carnival before the Christian fasting of Lent was segregated, Black Mardi Gras was celebrated on the Claiborne Avenue corridor. The revelry crashed to a halt in the mid-1960s when the oak trees were felled to make room for an elevated portion of Interstate 10.
"Right through Tremé," New Orleans resident Lloyd Kelly told me. "The interstate goes right through the thriving business district of the Black community, the heart of the Black community. They put the I-10 right through it."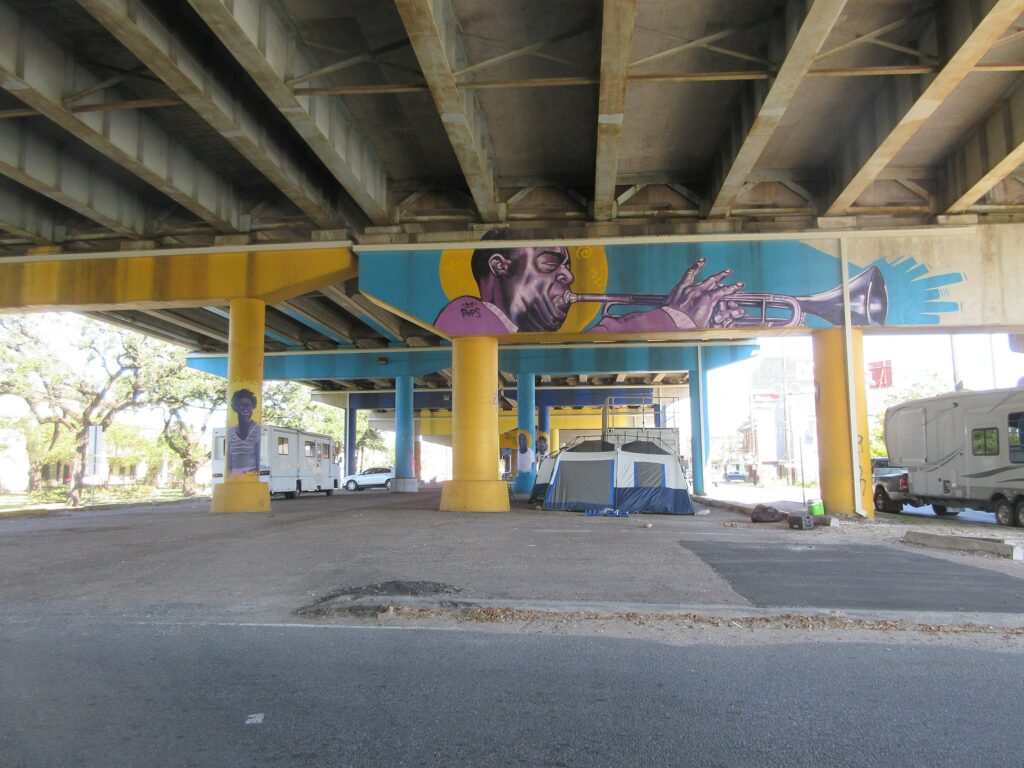 I met Kelly, who is Black, at the California Reparations Task Force meeting earlier this month in Sacramento. The task force is examining the historic harms of enslavement and anti-Black racism in the state. In July, the task force will present its recommendations for dismantling the roadblocks to progress. Kelly was there to talk about reparations eligibility, an issue that has vexed the task force.
Before I continue, here's a brief lesson in American history: In 1956, the Federal-Aid Highway Act paved the way for the nation's interstate system. But ribbon-cutting politicians weren't interested in making drivers take the scenic route. The projects plowed through areas where Black people flourished, accelerating America's hostility toward the descendants of the enslaved.
As the country marched toward abolishing racial segregation, the targeted destruction of Black communities wasn't an accident. Private property was seized by eminent domain. Hundreds of neighborhoods across the country were demolished. More than 1 million people were displaced, according to U.S. Department of Transportation estimates.
Six decades ago, the open road was a symbol of American ingenuity. Now, America's aging highway system serves as a monument to environmental racism. Read more here.